Hydro Flask 18oz Stainless Steel Water Bottle
Manufacturer Description
The narrow mouth bottle is our original mouth size. It is ideal for keeping your liquids chilled all day. Ice cubes from standard refrigerator ice dispensers fit perfectly through the narrow mouth.
Our water bottles were developed to perform in every environment. Each Hydro Flask is cast from double wall vacuum insulated food grade 18/8 stainless steel, therefore they are BPA-Free and resistant to bacteria and odors. The double wall vacuum insulation technology allows Hydro Flasks to keep contents hot for 12 hours and cold for 24 hours.
Features
Patented Narrow Mouth
Double Wall Vacuum Insulated
Keeps Hot 12 Hours
Keeps Cold 24 Hours
BPA-Free
18/8 Stainless Steel
Signature Matte Finish
Lifetime Warranty
Measured
Weight – 270 g (9.5 oz)
Diameter of mouth – 3.4 cm (1.3 in)
Diameter of bottom – 7.4 cm (2.9 in)
Height – 23.5 cm (9.3 in)
Retail - $24
YMMV Review
Hydro Flask is a rather new company located here in Bend, Oregon. Recently they have started to become more prominent due to their awesome stainless steel bottles. Not your average re-usable bottle. One great thing that Hydro Flask does is their FivePercentBack organization. The volunteer-based organization donates 5% of the gross revenues to a charity or non-profit of your choosing. All you have to do is go to the website and input the serial number from your Hydro Flask bottle and select a charity that resonates with you to invoke positive change! For more information on go to FivePercentBack.org.
Design
The Hydro Flask 18 oz. Vacuum Insulated Narrow Mouth Stainless Steel Water Bottle is a mouthful to say but is an accurate description of what you get. The bottle is made out of food grade 18/8 stainless steel. There are 2 walls of stainless steel with a vacuum in between. The vacuum is created by the removing of air in between the layers creating insulation from the elements. The bottle has a narrow mouth and a BPA free plastic cap with a gasket to prevent leaking. The bottle is finished with a matte finish on the outside that comes in a variety of colors. I have even seen some around town with a truck bed liner applied to the outside for ultimate durability. The outside of the bottle also features Hydro Flask's logo.
The Hydro Flask bottle rocks! The vacuum insulation really works and with the addition of ice cubes keep the liquid inside cold for a long time. I did not test it to 24 hours as my bottles normally are empty by then. The bottle also does a great job keeping hot liquids hot. This is most appreciated on snowshoe or cross country skiing trips in the winter. So far I have had no issues with durability of the bottle as it has been great. My wife has dropped here bottle and there is a bit of a rattle when you shake the bottle but it still works perfectly. The bottle is BPA free which I find important and the stainless steel is bacteria resistant. This still means the bottle needs to be occasionally washed out especially if you drink liquids other than water. The Hydro Flask cannot go in the dishwasher though because of the vacuum seal so it needs to be hand washed. The bottle is freeze-proof, sweat-proof, and recyclable. The only knock I would have is that it is a bit heavier than its plastic competitors. But it is lighter than other insulated bottles.
Overall I am a big fan of this bottle. They make several different sizes from 12 oz to 64 oz and different mouth openings as well. I use my bottle when day hiking , snowshoeing, cross country skiing, and around town. It has been great to have one bottle for all those adventures. I normally opt for other bottle for running, cycling, and overnight hiking trips as I am a bit conscience of weight and being able to squeeze the bottle for cycling and running. Most cycling water bottles weigh in at around 56 – 70 grams (2 – 2 ½ oz). If you have not checked them out, I definitely suggest doing so. You can get a great bottle with a lifetime warranty and give some money back to a charity of your choice. The bottles are more expensive than their plastic counterparts but you get what you pay for. As always, your mileage may vary.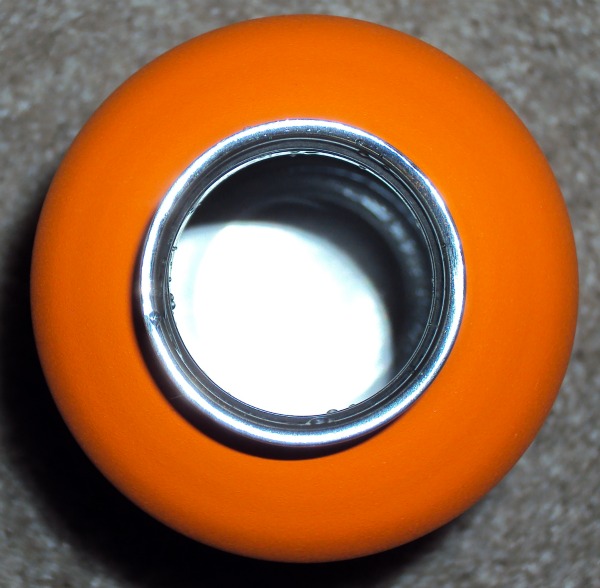 Pros
Made out of Stainless Steel
FivePercentBack organization
Keeps liquids hot/cold for extended period of time
Cons
Weight